Over the years the Center has established its authority as the leading think-tank on the Cyprus Issue. Following the start of Turkey's accession negotiations in early October the Centre turned its attention on how to refocus efforts for a settlement of the Cyprus Problem.
With the help of distinguished speakers from both communities, international diplomats and legal experts with years of experience on the Cyprus Problem the conference focused on two themes: (i) Past Lessons and Future Prospects and (ii) The Internal and External Dimensions.
Chaired by Andreas Theophanous, Professor of Political Economy and Director General of the Research Center – Intercollege the first session was addressed by Gustave Feissel, former United Nations Assistant Secretary-General; Salih Izbuz of the Republican Turkish Party and Mr Alexis Galanos, Former President of the House of Representatives. The second session was expounded by Vasos Lyssarides, Honorary President, Social Democratic Party, EDEK; Mustafa Akinci, President, Peace and Democracy Movement BDH and Claire Palley, Constitutional Expert.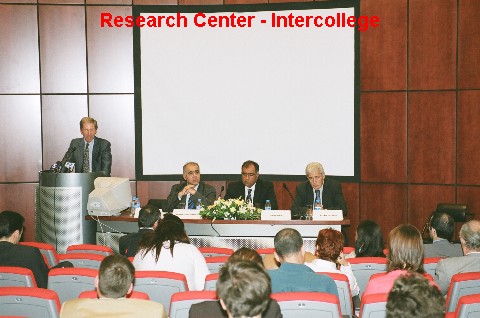 A thorough lively and at times passionate discussion followed with a vast audience which included diplomats, parliamentarians and other politicians, journalists and academics.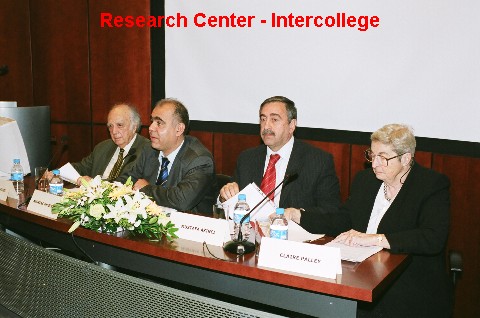 The addresses of the main speakers are available on the Center's website at the following address:
http://www.rcenter.intercol.edu/2005/latestnews-en.htm
---
Research & Development Center - Intercollege
Copyright © 2005. All rights reserved